Better. Faster. Stronger.
your email with an assistant built in
We spend most of our time in mail, often reading about innovation and productivity. Somewhere along the way, mail got lost. So, we set out to build the best mail experience in the world for mobile.
Break up with that long list of newsletters.
Easily Unsubscribe
App Analytic Report from 2/22
There are a few outliers we should look at on our growth chart, Can you gather the rest of the details and run
Can you respond to Mikael's email?
Tomorrow's meeting has a few deliverables that we will need from the design team.
Built from the ground up for mail.
Search
Tired of waiting for search results? Most apps skimp on local search or send lengthy search requests that take time. Experience the first search built from the ground up just for mail. Search (by contact or keyword) through all your inboxes at once! Filter your results and toggle between sent and received messages.
Manage all your inboxes in one place.
No more toe tapping.
Exceptionally Fast
Mail is where we spend most of our day. It keeps us connected to business and social, and stores valuable information. You need a mail app that can keep up and get you to what you want in a flash. No more tapping messages and waiting. EasilyDo Mail is faster than any other mail app!
Like peanut butter and jelly, some things go together.
Get Organized with Categories
Flight to San Francisco
Apr 14 to Apr 17, 2016
Alaska Airlines, AS407
Train to Manchester
Mar 10 to Mar 11, 2016
Trainline, Crosscountry
Bellagio Hotel and Casino
Mar 10 to Mar 11, 2016
Rental from Hertz
Jul 3 to Jul 6, 2016
Tripod Floor Lamp - Antique Brass
From Target
Set Up Hood Stormy Blue L
From JackThreads
Women's Flyknit Lunar 3
From Nike
I Dig It Necklace
From ModCloth
Bill from Target
Jun 9, 2016
Amount Due: $25.00
Starbucks Receipt
Jun 1, 2016
$10.00
Apple Store Receipt
May 30, 2016
$2,504.28
Bill from Comcast
Jun 4, 2016
Amount Due: $161.92
Alexander's Steakhouse
Apr 10, 2016 at 6:30 PM
Deadpool
Mar 11, 2016 at 7:45 PM
Tuesday Ride - Alum Rock
Jun 7, 2016 at 5:15 PM
Rihanna: Anti World Tour 2016
May 6, 2016 at 7:30 PM
Quick access to the features you use most.
Custom Swipe Gestures
Four swipe options make it easy to take action on your inbox. Customize the location and types of actions available in your settings.
'Be together. Not the same.'
android now available!
Get your hands on the first release for Android. We're so excited to get the ball (or Nougat) rolling!
Learn More
TechCrunch
A key feature is EasilyDo Mail's speed. The company took a variety of steps to make the app faster than other mail clients, by doing things like tuning the app for each interface (Gmail, Yahoo, etc.); being smart about how messages are loaded; canceling search requests from processing when the user moves onto another task; and hundreds of other adjustments.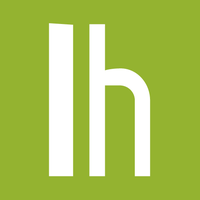 Lifehacker
EasilyDo Mail has everything you'd expect from a modern email client, including swipe gestures for snoozing and archiving, but the real appeal is its smart assistant tools.
We're kind of a big deal.
Awards